Uneekor EyeXO View
EyeXo VIEW Features


Ceiling Mounted - Super Hi Speed Camera Golf Launch Monitor System
Fully integrated with QED Succeed, E6 Connect, TCG 2019 & Creative Golf 3D.

Accurate Club Data with all the Data Points you need
EYEXO is the All Inclusive Solution for the most accurate club data measured in real time on the market!

Whether you'd like to work on hitting longer drives, more accurate iron shots, better putts, or everything together, a precise and speedy launch monitor can help you make it a reality.

With precise ball analytics and a full range of club data you can make calculated decisions and educated adjustments for speedy and steady improvement.

* Club Data: Read with reflective stickers
* Club Data: Read with reflective stickers
Clubface strike is one of the most important variables in golf consistency.
Where on the face you hit the ball affects: launch, spin, spin axis, distance, and club fitting.
One way to develop a consistent club face strike is understanding exactly where you hit it.
Our Club OPTIX Cameras allow you to see where you exactly strike the ball on the face and gives you a visual example of adjustments necessary to improve consistency.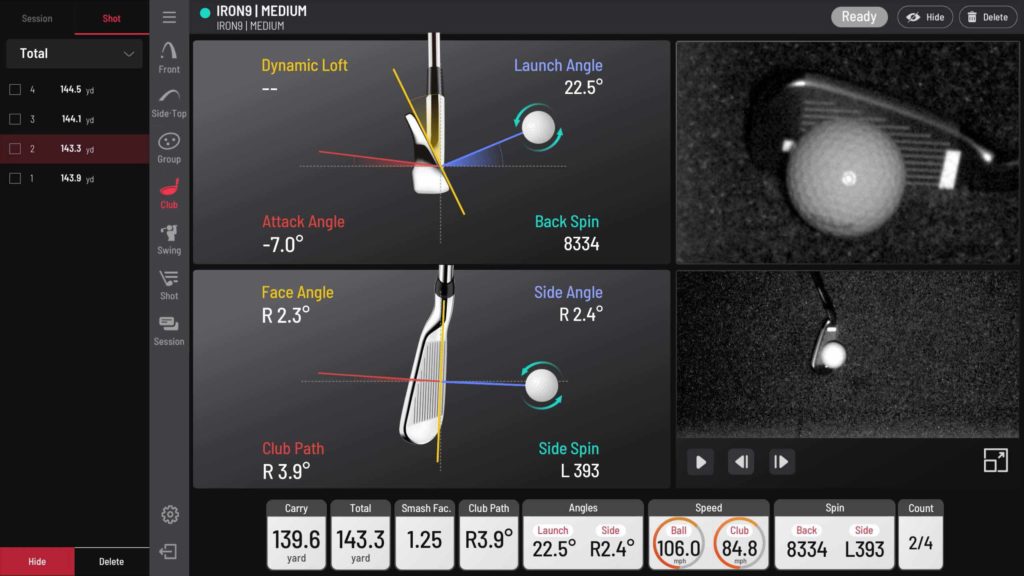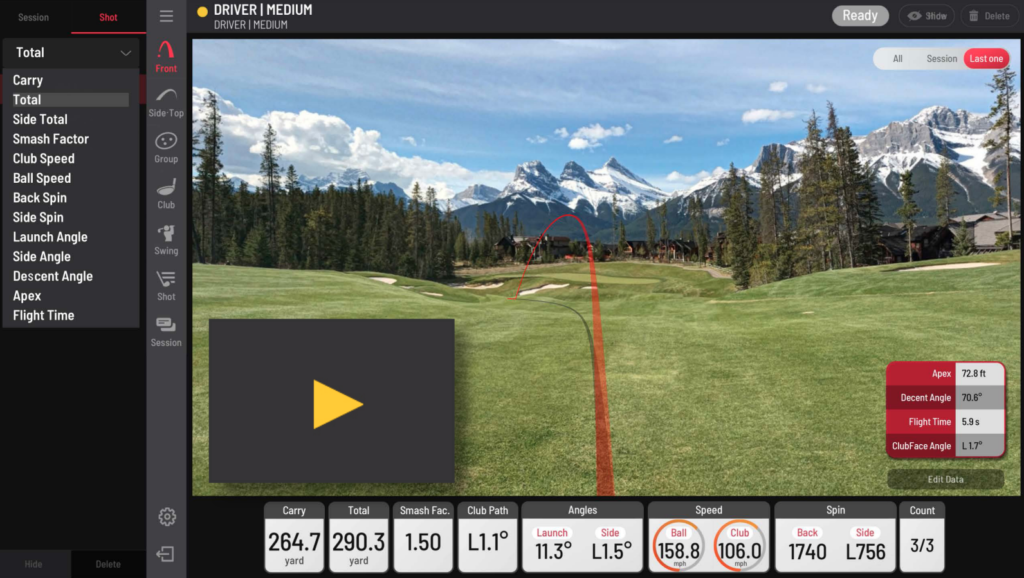 Uneekor SWING OPTIX Cameras (option)
Our newest launch monitor model, EYEXO with View software, also features a built-in swing motion analysis quality for yourself or students. It shows premium quality swing motion videos with sophisticated software tools to analyze and communicate on the subject. This feature takes the guess work out of your practice or teaching sessions. It fundamentally leads users to faster improvement and lower scores. The Swing Optix feature comes as an option with the use of premium camera set.
SWING OPTIX (1.590 EUR HTVA – 2 camera Set – USB3 – 160fps) also available/useable for QED Systems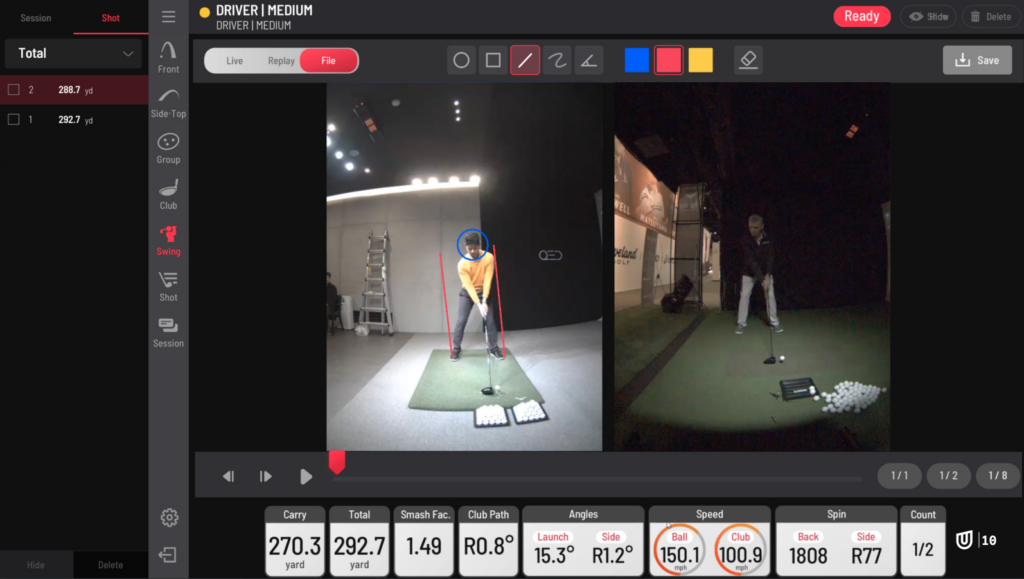 PowerU Cloud service with EyeXo
Uneekor is launching an on-line platform, myUneekor.com, to give players the ability to collect and connect with all EYEXO customers or students in one place. 
The EYEXO View software is optimized to function as a golf data base platform that could sort all data by different clubs, users, and sessions. You can send out the link of PowerU report through email and/or social media platforms enhancing your chat functions on-line. 
Imagine having all these tools at your reach. Less hassle, more time to work on your teaching and dial in club fittings.