IGNITE to SUCCEED Software Upgrade
QED SUCCEED software

•UNEEKOR OPTIX:
  Validated Photographic Technology providing actual club impact
  and ball spin videos of each shot

•Fitting data

•3D Driving range

•Swing Motion Analysis Tool (*option to purchase (2) add on cameras)

• Course Practice: On course practice mode for an individual player

• Driving Range: Lake Range, Peak Range, & Targeting Range

• Short Game Training: Approach & Putting

• Stroke Play

• 20 golf courses (18-hole) for up to 6 players

• QED Challenge mode 


A question? A tailor-made offer? Need more information? Contact The Experts
Highest accuracy based on Quality I ultra-fast sensors
Check out the ball spin images and club movements in real time around impact time with 3000fps high-speed camera!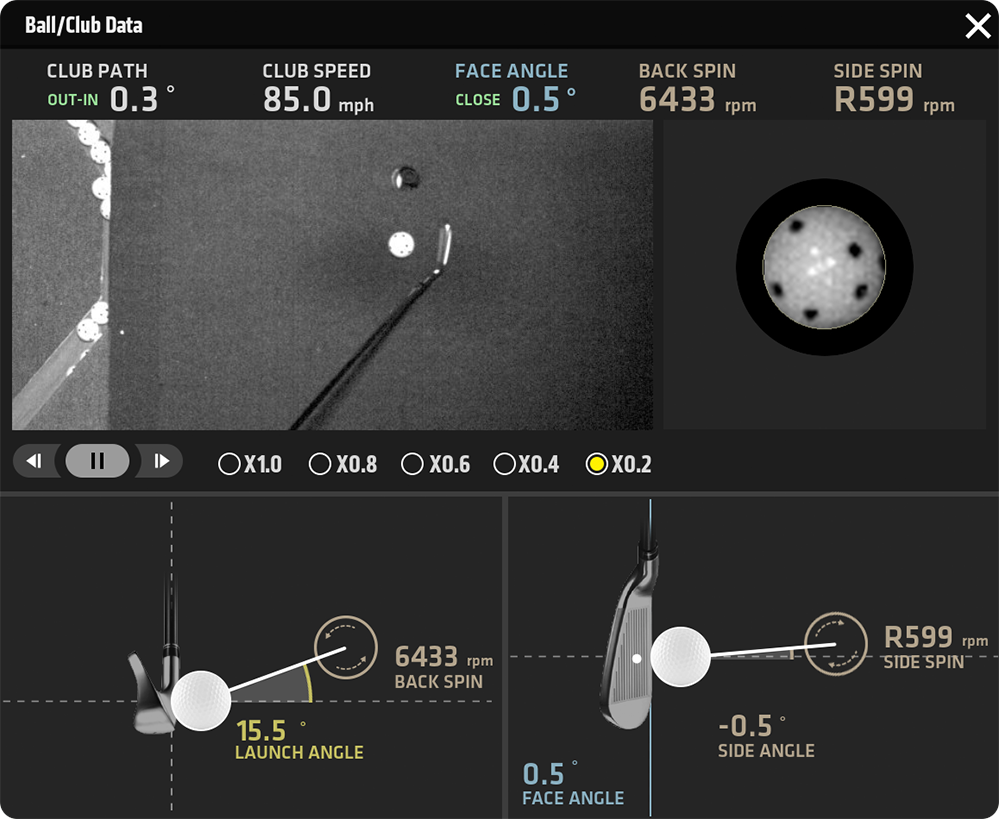 Accurate Data at a Glance - All you need to judge your Game
We provide intense and in-depth data (providing tracking data)

Fun and effective Course Play and on Course Practice Modes


Stroke Play

Amazingly like playing on a real course.                          
Provide a realistic course map.
Practice round and improve your skills
Please check!



Course practice

You can use every Hole in the Game to be your Practice Hole
Practice Approach Shots, Drives or Chips and Putts
In our Game you can practice where you want to place the Ball





Driving Range

Trackman-level data and posture in real time
Smart practice environment to check!
Check all the Data in one single Screen!
Optimized to be used by PGA Professionals at work





Short game complex

You have not enough with the 3 other modes?
QED's core practice program has even more modes!
Optimized for improved direction and distance accuracy!


20 parcours de golf: Horse Shoe, Green Leaf, Pine Hills C.C, Gold Leaf, Jade Oak G.C, South Village, Two Rivers, Moon Bay C.C, Prince, Seoul, Bay Hill, Mountain C.C, Half Moon, Black Canyon, Purple C.C, Tea Tree Hills, Caslte Rock, Lake Wood, Rock Hills, Cloud Bay.


Design I Top-notch graphics and user-friendly UI